21 de June de 2023
Amaggi Regenera is presented at the Better Cotton Conference in Amsterdam
To invest in agriculture that connects the practices of agricultural systems with nature, ensuring the longevity of the ecosystem and making the environment increasingly sustainable, resilient and healthy. With this purpose, AMAGGI launched the Amaggi Regenera program this Thursday (22), during the Better Cotton Conference in Amsterdam, the Netherlands.
At the event, AMAGGI directors Pedro Valente from Agricultural Production AMAGGI AGRO and Juliana Lopes from ESG, Communications and Compliance presented the program's main pillars, combining knowledge and technology with nature-based solutions.
A program developed in partnership with reNature, an organization specialized in regenerative agriculture, AMAGGI, supported by ABRAPA (Brazilian Association of Cotton Producers), presented Amaggi Regenera, demonstrating its commitment to the future of life on Earth.
"Regenerative agriculture goes beyond conservation, as through regenerative practices in the field, carbon fixation in the soil and, consequently, the climate balance is favored. When used correctly, the soil recomposes itself, the ecosystem regenerates, and the market is supplied", says Pedro Valente, director of Agro Production at AMAGGI.
AMAGGI has been adopting good agricultural practices on its grain and fiber farms formany years. Amaggi Regenera comes to systematize these practices, measuring results and impacts, and scheduling the best initiatives with rural producers in its production chain to make the company a global reference in regenerative and low-carbon agriculture.
The company will monitor the results to achieve the objectives, providing transparency to the impacts achieved. All practices tested and implemented in the field have the support of science through partners such as Embrapa (Brazilian Agricultural Research Corporation), and IPAM (Amazon Environmental Research Institute), among others.
"Amaggi Regenera reinforces AMAGGI's commitment to reach net zero emissions by 2050, with decarbonization strategies by 2035, according to the Science-Based Targets initiative (SBTi), especially from the promotion of regenerative, low-carbon agriculture, capable of protecting biodiversity. We will scale up the program by disseminating best practices with other rural producers, including family farmers", says Juliana Lopes, ESG, Communications and Compliance Director at AMAGGI.
Environmental commitment
AMAGGI farms have been free of deforestation and conversion of native vegetation for at least 15 years. To minimize socio-environmental impacts, the company adopts the best agricultural practices on its properties, such as biological control, direct planting, crop succession and cultivation without irrigation.
At the same time, AMAGGI has modern machinery with connectivity and the most modern precision agriculture. The technology applied in the field guarantees the efficient use of natural resources and the transition to bio-inputs.
All these practices enable the reduction of greenhouse gas emissions and carbon fixation in the soil, increasing the positive impacts on the environment.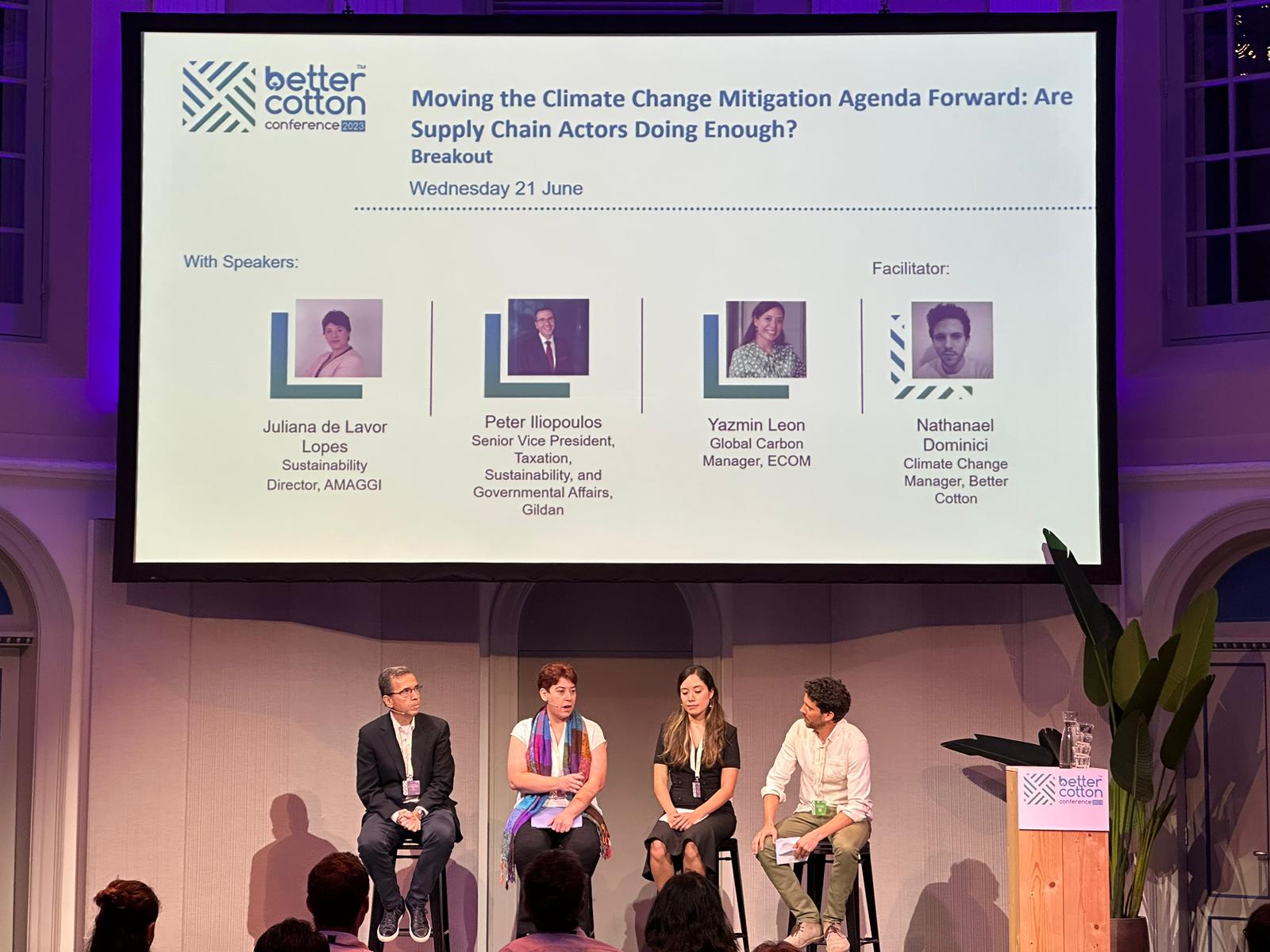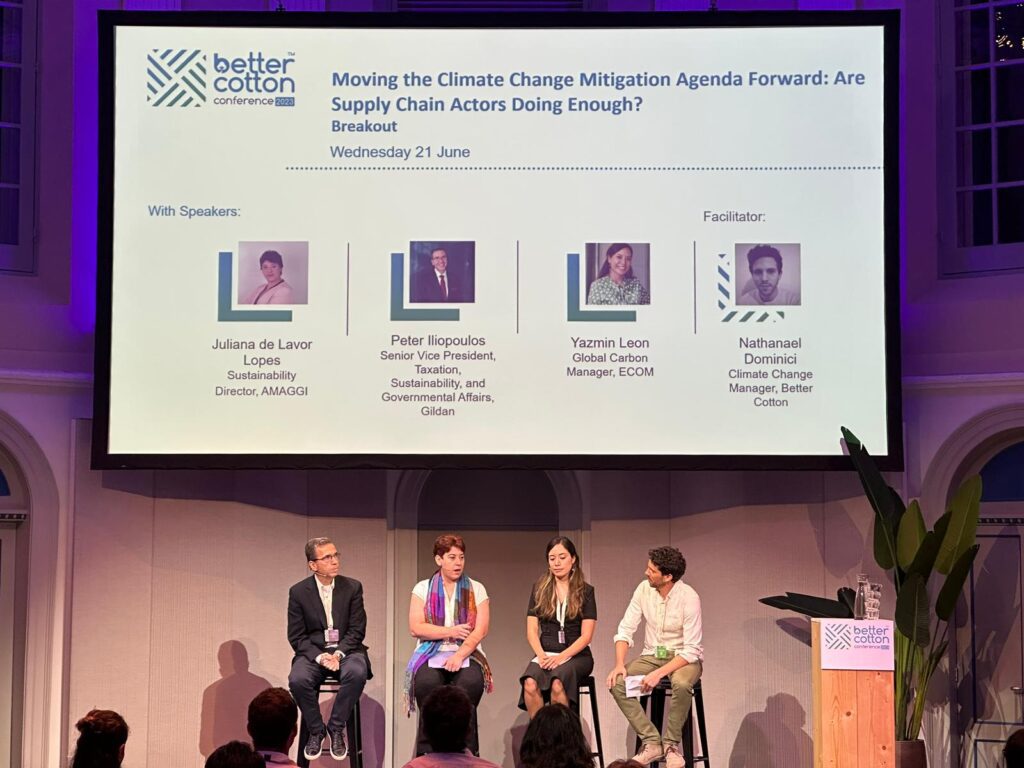 Amaggi Regenera central pillars
Amaggi Regenera operates on three central pillars: soil, biodiversity and people, with economic resilience as a transversal pillar.
In the soil, whose restoration must be thought of as a constant process, AMAGGI encourages practices such as no-tillage with cover crops, precision agriculture and responsible use of water and bio-defensives, which reduce the use of chemical inputs, among other actions.
In terms of biodiversity, AMAGGI contributes through the biological control of diseases, integrated pest management, and conservation and restoration of areas of native vegetation, which contributes transporting living beings and microorganisms within cultivated areas.
Regarding people, these are the main drivers of the transition to regenerative agriculture. For this reason, Amaggi Regenera proposes to share knowledge  and influence rural producers and family farmers so that they will also be able to cooperate  for the perpetuity of the soil and life.
To learn more about the program, visit: https://www.amaggi.com.br/en/amaggi-regenera/
About AMAGGI
 Founded in 1977, AMAGGI is the largest Brazilian grain and fiber company. Present in several stages of the agribusiness chain, the company operates in the agricultural production of grains, fibers and seeds, as origination, processing and commercialization of grains and inputs, in addition to river and road transport of grains, port operations, generation and commercialization of renewable electricity.
Headquartered in Cuiabá (MT), AMAGGI is present in all regions of Brazil, with farms, warehouses, offices, factories, river and road fleets, port terminals and hydroelectric power stations. There are 74 units located in 42 municipalities in nine states. The company has units and offices in Argentina, China, the Netherlands, Norway, Paraguay, Switzerland and Singapore.
AMAGGI annually produces about 1.2 million tons of grains and fibers, including soy, corn and cotton. The Company has a commercial relationship base of approximately six thousand rural producers and, in 2022, sold approximately 18.6 million tons of grains and fibers worldwide.