CDP Forests: AMAGGI recognized with 'A' score
AMAGGI reaches 'A' score for global forests stewardship in soy production and trading
AMAGGI has been recognized by the global environmental non-profit organization CDP as the only global soy production and trading company to reach an 'A' score for tackling deforestation in 2021. Headquartered in Cuiabá, Mato Grosso, AMAGGI has secured a place in the CDP's 'A-List' for global forests stewardship.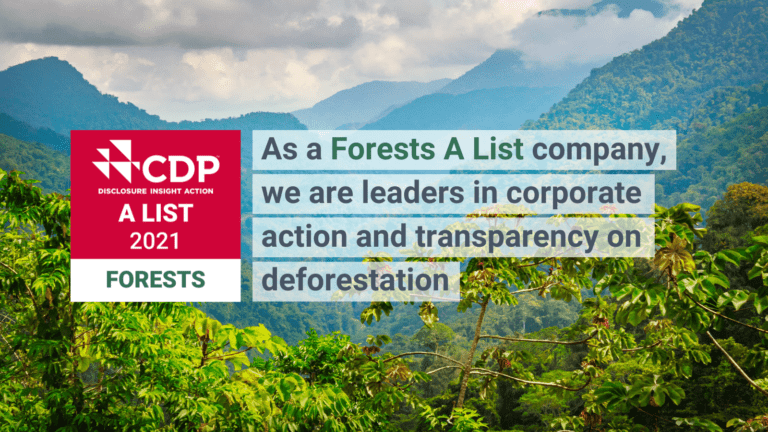 AMAGGI is the biggest Brazilian agribusiness company in grains and fibers and one of few high-performing companies out of nearly 12,000 that were scored for their corporate sustainability. Through significant demonstrable action to tackle deforestation in its supply chain and source more sustainable commodities, AMAGGI is leading on corporate environmental ambition, action, and transparency worldwide.
"This is the third time in a row that AMAGGI gets recognized by CDP for the way the Company tackles deforestation in the soy sector. And it is important that other companies also join us in the future so we can have a transformational process towards a Deforestation and Conversion Free Grain Chain, in line with the agenda established at COP 26", said Juliana de Lavor Lopes, ESG, Communication and Compliance Director at AMAGGI.
AMAGGI has publicly committed to eliminating deforestation and conversion in its value chain by 2025, as part of the Company's new ESG goals, announced in September. Also, AMAGGI has joined the Science Based Targets Initiative (SBTi), through the Business Ambition for 1.5°C campaign, and, as a result, the Company is now also part of the Race to Zero global movement, led by the United Nations (UN). AMAGGI expects to reach NetZero emissions by 2050, committed to SBTi, through decarbonization strategies until 2035 and neutralization of any residual emissions, becoming the 1st Brazilian company to take on this ambition and commitment.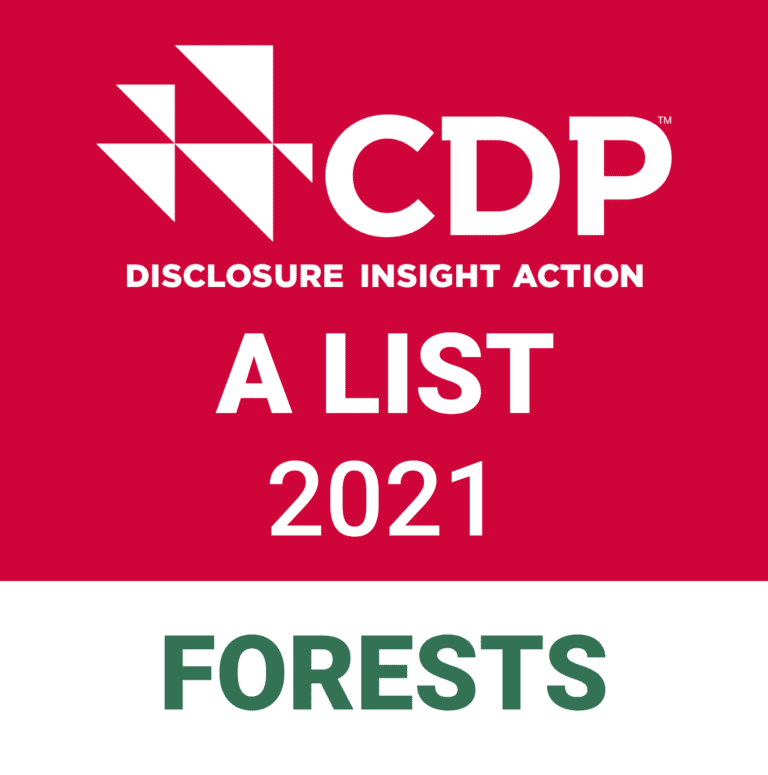 CDP
CDP's annual environmental disclosure and scoring process are widely recognized as the gold standard of corporate environmental transparency. In 2021, over 590 investors with over US$110 trillion in assets and 200 major purchasers with US$5.5 trillion in procurement spend requested companies to disclose data on environmental impacts, risks, and opportunities through CDP's platform. A record-breaking 13,000 companies responded.
CDP uses a detailed and independent methodology to assess these companies, allocating a score of 'A' to 'D-' based on the comprehensiveness of disclosure, awareness, and management of environmental risks and demonstration of best practices associated with environmental leadership, such as setting ambitious and meaningful targets. Those that do not disclose or provide insufficient information are marked with an 'F'.
CDP's scoring for forests is conducted through the lens of the four commodities that cause most deforestation: timber products, cattle products, soy, and palm oil. Companies need to score an A on at least one of these forest-risk commodities to earn a place on the Forests A-List.
Paul Simpson, CEO of CDP, said: "Many congratulations to all the companies on this year's A List. Taking the lead on environmental transparency and action is one of the most important steps businesses can make, even more so in the year of COP26 and the IPCC's Sixth Assessment Report. The scale of the risk to businesses from climate change, water insecurity and deforestation can no longer be ignored, and we know the opportunities of action far outweigh the risks of inaction. Leadership from the private sector is essential for securing global ambitions for a net-zero, nature positive and equitable world. Our A List celebrates those companies who are preparing themselves to excel in the economy of the future by taking action today."
The full list of companies that made this year's CDP A List is available here, along with other publicly available company scores.
Related News