8 de April de 2021
More Integrity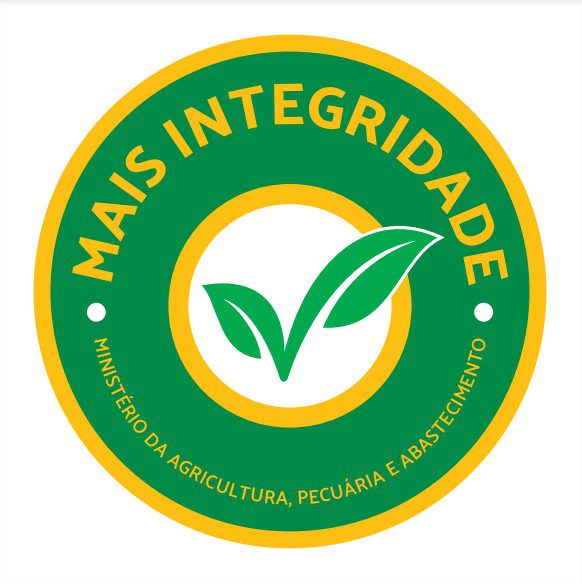 'More Integrity': seal recognizes AMAGGI's good management practices
Obtaining the seal represents the Ministry's recognition as AMAGGI's Compliance Program matures. From now on, we have the challenge of meeting expectations of the market and society in general, and continue to serve as a guide of good practices to other companies in the sector
Recognized for its good practices of integrity, ethics, social responsibility, and sustainability, AMAGGI received the 'More Integrity" seal, granted by the Ministry of Agriculture, Livestock and Supply (Mapa) to reward integrity practices by agribusiness companies and cooperatives in Brazil. The recognition's announcement was made on Friday morning (5), in a 'Mapa' ceremony with the participation of AMAGGI and 18 other winning companies.
In its 3rd edition, the 'More Integrity' seal helps encourage good management practices in Brazilian agriculture and signal the level of excellence of companies in the sector to the international market.
To grant the seal, a 'Mapa' Steering Committee recognizes the efforts of production chains in effectively acting against risks of fraud and corruption, and in implementing initiatives aimed at social and environmental responsibility. The committee is composed of a standing member and an alternate member of institutions from the public and private spheres; such as: Ministry of Union Controllership-General (CGU); Brazilian Agricultural Research Corporation (EMBRAPA); 'Mapa'; Alliance for Integrity; Brazilian Stock Exchange (B3); Brazilian Agriculture and Livestock Confederation (CNA); National Industry Confederation (CNI); Ethos Institute of Business and Social Responsibility; and the Organization of Brazilian Cooperatives (OCB).
In order to receive the seal, the company or cooperative must prove that it adopts a compliance program, and code of ethics and conduct, that it has effective reporting channels, actions focused on social and environmental responsibility, and promotes training to improve organizational culture. In addition, it is necessary for it to be up to date with labor obligations, which implies not having fines in the last 2 years, as well as not having cases of processes adulteration or falsification, and products inspected by the 'Mapa' Agricultural Defense Secretariat, in addition to carrying out actions of good agricultural practices within the United Nations' Sustainable Development goals, and not have committed environmental crimes in the past 24 months. The use of the seal by recognized companies and cooperatives is also subject to a commitment signed with the Ministry of Agriculture so to strengthen its risk management policies.
"Obtaining the seal represents the Ministry's recognition as AMAGGI's Compliance Program matures. From now on, we have the challenge of meeting expectations of the market and society in general, and continue to serve as a guide of good practices to other companies in the sector", summarized Bruno Salgado, AMAGGI Compliance Manager.