19 de April de 2021
Jesuíta SHP: more energy for a sustainable agriculture
AMAGGI's energy production will count with its 6th SHP from 2023
Strategic for sustainable development, the production of energy from renewable sources is one of AMAGGI's fronts of action and such will be strengthened as of 2023 with yet another Small Hydroelectric Power Plant (SHP). With works in its initial phase, SHP Jesuíta – located on the Juruena River, west of the Mato Grosso state – will be AMAGGI's 6th energy production unit and will have an energy installed capacity of 22.3 MW.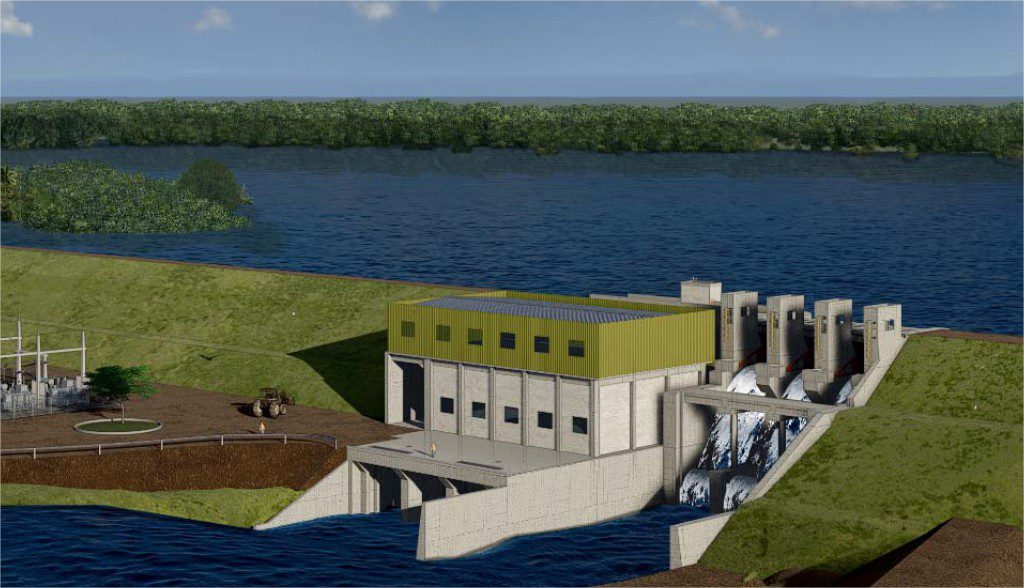 When in operation, the Jesuíta will join the other AMAGGI SHPs – Segredo, Ilha Comprida, Divisa, Santa Lúcia I and Santa Lúcia II – and increase the company's total installed capacity to over 90 MW. In addition to construction, the operation and maintenance of the hydroelectric plants are 100% carried out by AMAGGI, with just over 50 employees, through an automated control system located in the operation control center in Sapezal (Mato Grosso).
Located between the municipalities of Sapezal and Campos de Júlio, the works are in the initial stage of implementation, with the following activities in progress: accommodation at the construction site, vegetation removal, and beginning of excavations, within schedule, which foresees the conclusion of the works between the end of 2022 and the beginning of 2023.
The energy produced by the SHPs managed by AMAGGI travels through the transmission lines to be used, in most part, by the company's own units. In 2019, e.g., circa 72% of the energy consumed by AMAGGI, considering all business areas, was generated by the company's SHPs. And, since it is connected to the National Integrated System (SIN), the AMAGGI network sells the surplus generated to the national network, making its contribution to the sustainability of the country's energy matrix.
Renewable Energy
With potential for up to 30 MW each, the SHP works cause minimal interference in the natural resources involved. In addition, as its energy source is renewable, the expansion of the SHP network was one of the projects with positive socio-environmental impacts linked to the 1st sustainable bond issued by AMAGGI for investment funds in January this year, with a total volume of USD 750 million.
In addition to the SHPs, other fronts of clean energy and renewable sources are receiving investments from AMAGGI. In 2020, the Tucunaré farm (also in the Sapezal region) started to have solar panels installed so to meet the increased energy demand of the unit, with zero greenhouse gas emissions.