8 de August de 2018
AMAGGI's 1st unit in the state of Mato Grosso reopened
On July 27, members of the Maggi family, directors, shareholders, AMAGGI employees, as well as rural producers, met in the southern region of Mato Grosso for a special occasion: the reopening of the company's first unit in the state, in Itiquira.
The ceremony was a moment of reflection on the importance of unity in AMAGGI's history. After all, the location represents the beginning of Mr. André Maggi's journey through Mato Grosso.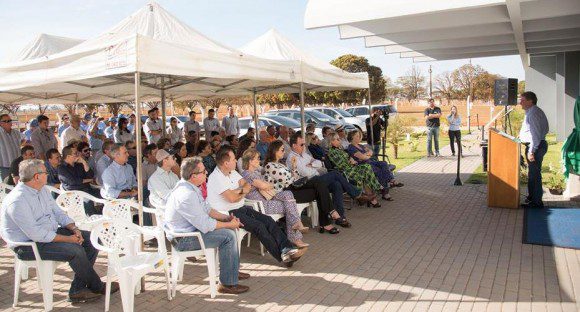 In 1983, Itiquira became the first subsidiary of the then Sementes Maggi¹, with the largest bulk warehouse in the state at the time, capable of storing 60 thousand tons². In that same year, the company moved its headquarters from São Miguel do Iguaçu (PR) to Rondonópolis (MT). From there, the dream of expansion took shape and AMAGGI continued its success story.
The unit's renovation included the redevelopment of the entire building, giving it a modern tone while maintaining its historical features. Mr. André's old room has undergone restoration. In Itiquira, along with his family, he spent hours planning everything that would later become AMAGGI.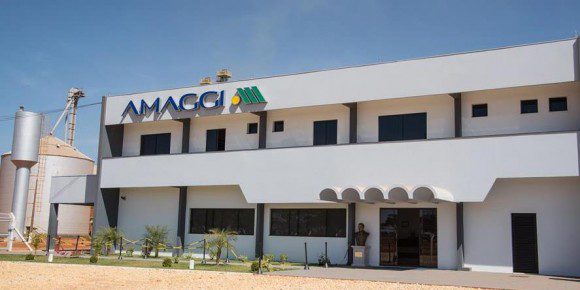 During the event, the AMAGGI's CEO, Judiney Carvalho, and shareholder Hugo de Carvalho Ribeiro, spoke about the importance of this restoration to the company's business and to keep its history alive.
After the ceremony, the public was invited to accompany the unveiling of Mr. André Antonio Maggi's bust, made in bronze by the artist Esterlita Rodrigues, and the official re-inauguration of the unit. A tour of the newly renovated building marked the closing of the celebrations.
¹ The company started its activities in 1977 as Sementes Maggi. In 2002, it adopted the name André Maggi Group and, in 2014, it revised its brand and was renamed AMAGGI.
² The warehouse started with a capacity to store 60 thousand tons of grains. Later it was expanded and currently it has the capacity to store 118 thousand tons.​