26 de July de 2018
AMAGGI cotton receives social and environmental certification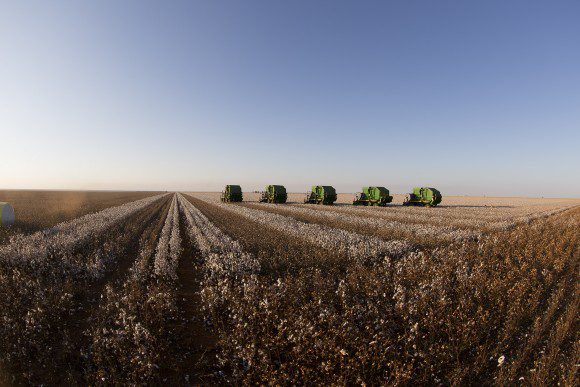 Operating with social and environmental responsibility is AMAGGI's permanent concern.
In line with its vision of "being a reference company in terms of sustainable development", the company recently received the Responsible Brazilian Cotton (Algodâo Brasileiro Responsável – ABR) certification and the Better Cotton Initiative (BCI) license for the 17/18 cotton harvest.
The ABR program is based on the progressive implementation of good social, environmental and economic practices in the productive units, while the BCI license enables access to an online platform for cotton purchase and sale records, ensuring production traceability.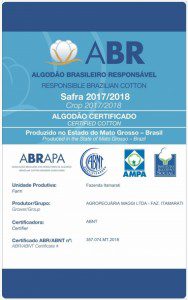 As a way to show AMAGGI's customers that the company has a socially adequate cotton production process, all bales produced in 2018 on certified farms will be identified with the Responsible Brazilian Cotton label. This year, the Agua Quente and Tucunaré farms in Sapezal and Itamarati in Campo Novo do Parecis are jointly responsible for planting 65 thousand hectares of cotton, with an estimated production of 111 thousand tons of cotton plume.
To comply with the certification, the farms were visited by a technical team from the Social Cotton Institute (Instituto Algodão Social – IAS), to verify sustainability criteria for fiber production. Good production practices, fair relations and working conditions, as well as the cotton's traceability, were checked at the production units.
The Social Cotton Institute is a partner entity of the Mato Grosso State Cotton Producers' Association (AMPA) and is responsible for implementing the Better Cotton Initiative system, which aims to ensure a sustainable future for the cotton industry.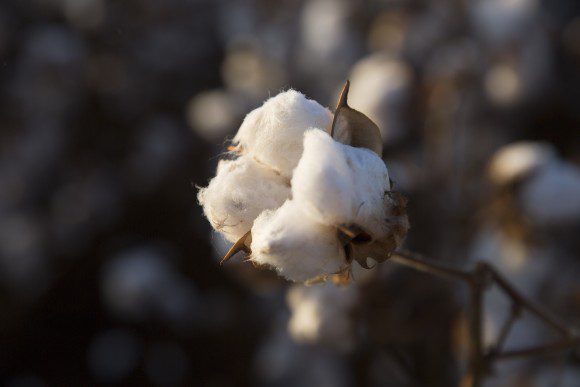 The Responsible Brazilian Cotton (ABR) Program
The ABR Program was launched by the Brazilian Cotton Producers' Association (Abrapa) at the end of 2012 and is the result of the Social Cotton Institute's pioneering initiative in creating the "Socially Correct Cotton" Seal in 2007 in partnership with the Brazilian Technical Standards Association (Associação Brasileira de Normas Técnicas – ABNT).
Adherence to this type of program is voluntary, and it represents a step forward in consolidating the cotton growing activities in Mato Grosso and in the other Brazilian cotton-producing states, ensuring the country's position as one of the five largest players in the global cotton plume market.

The Better Cotton Initiative (BCI) System
The BCI system was developed in 2005 by a group of large international companies, farmer associations and civil society organizations. It proposes the production of a global cotton that is 
"better for those who produce it, for the environment in which it is grown, and for the future of the industry".