Students and Graduates
Your career starts here! AMAGGI values innovative ideas and is therefore open to new talents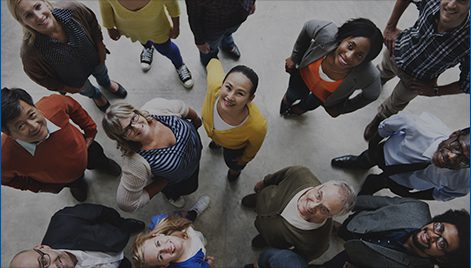 It is not enough to attract and engage people. It is necessary to ensure the support required for them to develop effectively, multiply values and share learning. 
"It was great to be able to start working in a large company where you can learn a lot more about processes, relationships, safety, goals, challenges and complex problems to solve. Difficulties are greater thus the results are motivating."
Ray Frank Lucas Fernandes joined AMAGGI as a Young Apprentice and today, eight years later, he is Port Operations Technician in Itacoatiara (AM)
Our focus is on your development!
The program offers professional experience for young people aged between 14 and 24.
To participate, the candidate must be proactive, have an entrepreneurial spirit and be open to learning, in addition to establishing good relationships with people.
This is much more than a trainee program, the Young Talents project offers professional development to graduates or university students to stay and build a career at AMAGGI.
Here you will have practical experience with rotation of activities, feedbacks and evaluations, as well as project presentation. Your experience will also be enriched by the use of development and self-knowledge tools (Assessment).

What to expect from AMAGGI
Opportunity for growth and professional development. That is what you' will find when choosing a career at AMAGGI.
We value people and new ideas. We continuously invest in strengthening culture, organizational climate and teamwork – without losing focus on the organization's results and improvement. 
We believe that a career is not only a sequence of positions to be achieved, but a set of professional and personal experiences substantial in purpose.
We expect our employees to share this same vision, seeking constant professional development and always committing to the business.
See also
Occupational Health and Safety
We focus on the continued development of safe and healthy environments
Get to know
Development Programs
We value diversity and inclusion, providing opportunities for both internal and external candidates
Learn More
Talent School
Employees, students and newly trained professionals receive behavioral guidance and technical development, focused on both their professional axis and area of expertise
Learn More