Guia Exame de Sustentabilidade 2019
Guia Exame de Sustentabilidade recognizes AMAGGI's social and environmental management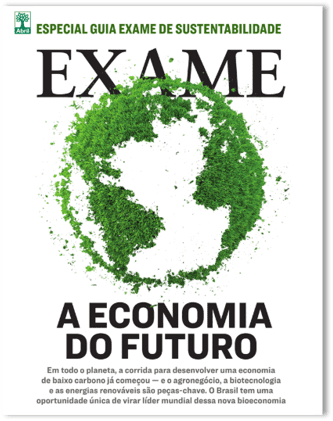 Guia Exame de Sustentabilidade recognizes AMAGGI's social and environmental management. It is the most important yearbook focused on the sustainability of Brazilian companies, and recognized AMAGGI in its 2019 edition for the quality of the company's social and environmental management processes. The yearbook dedicated one of the edition's reports to show how the Originar platform has helped to maintain the company's grain supply chain within social and environmental criteria.
AMAGGI has been present in the Guia Exame de Sustentabilidade since 2000, and had its performance evaluated in the General, Economic, Social and Environmental dimensions through Human Rights, Ethics & Transparency, Water Management, Biodiversity Management, Supplier Management, Waste Management, Sustainability Governance, Climate Change, Community Relations and Customer Relations indicators.
The report named "The value of automated and quality information" dedicated to AMAGGI's performance highlights the solution provided by the Originar platform in responsible grain origination, whose features include satellite images, information from the Rural Environmental Registry (CAR) and a deforestation detection alert system, among others. The magazine emphasizes that the tool "was created by the company itself in 2016 and has been refined year after year with new information for identifying risky producers".