CDP and Forest 500: International Recognition
International rankings and recognitions confirm AMAGGI's 'Walk the Talk' towards ESG commitments
Two international sustainability-related organizations have recognized AMAGGI's implementation of measures against deforestation in the soy supply chain, making the Brazilian Company a leader in corporate environmental ambition, action, and transparency worldwide. Both recognitions – from global organizations CDP (CDP Forest A-List) and Global Canopy (Forest 500 ranking) – confirm AMAGGI's 'Walk the Talk' towards ESG commitments and help testify the viability of a deforestation-free soy supply chain in Brazil.
Already in the first days of January, Global Canopy's Forest 500 ranked AMAGGI as the best global company in measures against deforestation and the forest management of its chain. The survey evaluated the effectiveness of the companies' socio-environmental commitments according to the actions taken by them. Due to the coherence between public commitments and measures put into practice, AMAGGI was positioned internationally as the best one among 500 companies.

A few days earlier, in December 2021, CDP – a global benchmark in assessing corporate disclosure for sustainability – had recognized AMAGGI's excellence in forest management, dedicated to zero deforestation and vegetation conversion. The Company was assigned a score 'A' for its forest management and for combating deforestation in the soy chain.
AMAGGI was the only soy trader and producer in the world on the CDP's so-called 'A List' of Forests, whose corporate environmental responsibility analysis system has one of the highest levels of engagement in the world, with trillions of dollars in assets and acquisitions. Among the approximately 12 thousand organizations evaluated by CDP worldwide, AMAGGI is part of the group of 2% of those with high-level performance.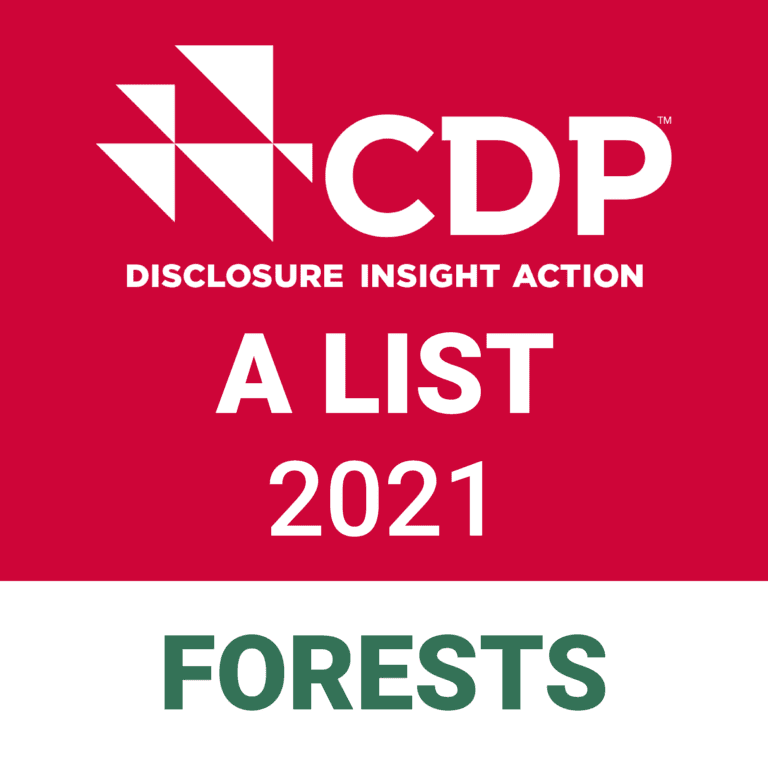 'Walk the Talk'
Since 2008, AMAGGI's agricultural production on its farms has been 100% deforestation-free. In the trading business, by which the Company purchases grains from other producers for export, 99% of more than 15 million hectares of direct suppliers in the Amazon and Cerrado biomes are monitored with satellite images; monitoring is used to verify whether the grains produced meet AMAGGI's guidelines, which aims to eliminate deforestation and reach a 100% traceability throughout its chain by 2025.
Today, AMAGGI is also part of the global Race to Zero campaign and the first Brazilian grain company committed to zeroing its net carbon emissions by 2050, according to the Science-Based Target Initiative (SBTi) methodology, through the promotion of regenerative, low-carbon agriculture.
"Over the years we have been consistent in implementing strict agricultural practices and policies for sourcing grain from suppliers, in line with our sustainability policy and in full compliance with the socio-environmental commitments we have assumed. As these recognitions and assessments by independent organizations suggest, we are consolidating our global leadership in sustainable production with excellence in forest management, with increasing productivity, high technology, innovation, and with no need for deforestation or conversion of new areas", summarizes AMAGGI's CEO, Judiney Carvalho.
Related News