7 de November de 2023
AMAGGI will have the largest agricultural road fleet powered by B100 biodiesel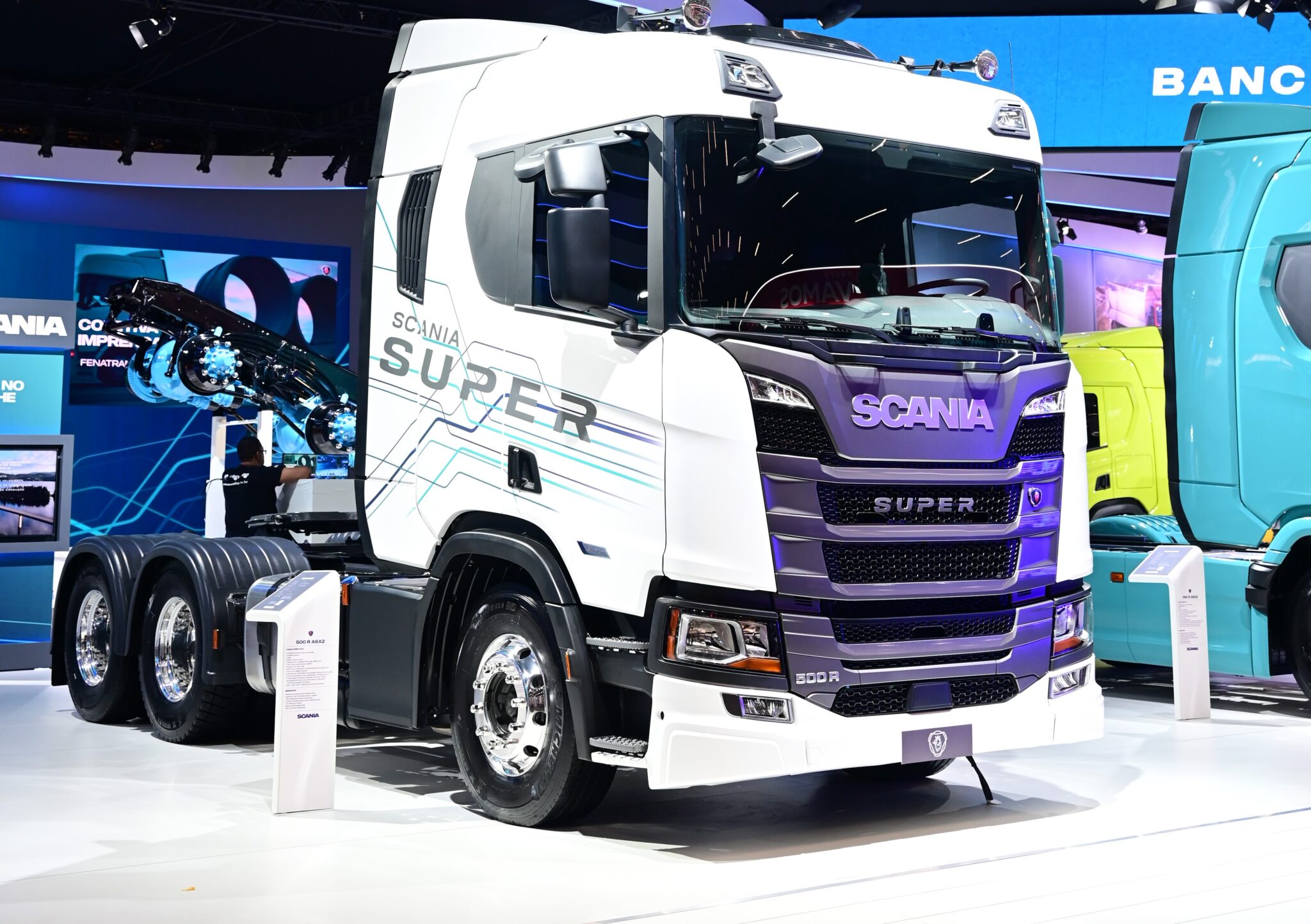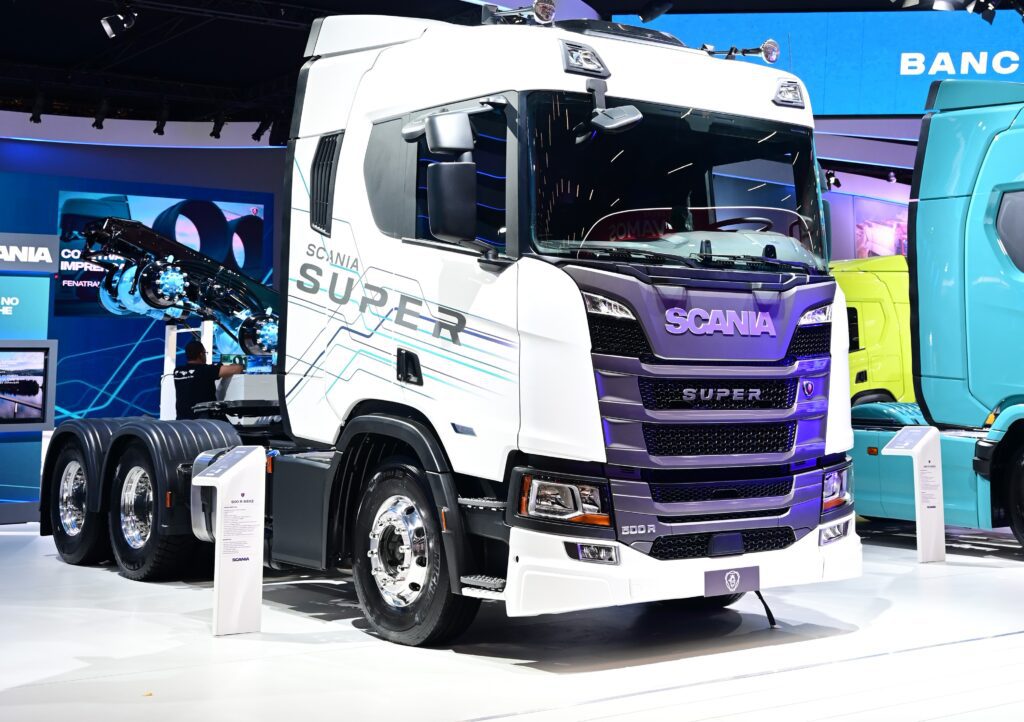 AMAGGI will have the largest road fleet of agricultural trucks fueled with 100% biodiesel (B100). After a long period of approved tests, the company invested in acquiring 100 trucks completely ready to run on sustainable fuel. The important action is part of the company's decarbonization strategy, in line with its SBTi goal of reducing its greenhouse gas emissions by 2035.
The new trucks are from Scania, model 500 R 6×4 Super. In addition to the 100 vehicles adapted to biodiesel, AMAGGI also purchased another 250 conventional 560 R 6×4 Super trucks from the same manufacturer, which will meet the company's road fleet expansion plan. Both are Euro 6, with engines that comply with the new law to reduce pollutant emissions, in force since January 2023.
The 100 vehicles powered by B100 should be delivered from May next year, leaving Scania ready to run on this fuel type.
Currently, its own fleet has 700 trucks and should close the year 2024 with 1100 units.
"AMAGGI has been a pioneer in the use of sustainable logistics modes, such as in the river navigation of the northern arch, and we understand that the use of biodiesel is in the same direction, meeting the objectives of decarbonization of the company's operations", commented Judiney Carvalho, AMAGGI's CEO.
"We look to the future, with the expansion not only of the road fleet powered by B100 but also with the extension of the use of this fuel for the river fleet, tractors and other agricultural machinery that AMAGGI has tested for years", adds Carvalho. "We dream of one day having our entire fleet 100% fueled with biodiesel, and we are going to prepare the company for that," he says.
Judiney comments that he is satisfied with the test results using B100 due to the advantage of being produced from renewable sources. Furthermore, he adds that using this fuel is much more sustainable from the point of view of gas emissions, such as carbon monoxide.
"This is a major historic purchase to impact the market, as it is our first sale of trucks powered by 100% original factory biodiesel. AMAGGI and Scania are concerned about enabling a more sustainable transport ecosystem. The entire sustainable cycle is complete in this example of success, as AMAGGI itself owns the biodiesel factory. The tests were satisfactory, and the vehicle is fully prepared to receive the fuel", says Simone Montagna, president and CEO of Scania Commercial Operations Brazil.
In addition to the 100, 100% biodiesel trucks, the other batch of 250 560 R 6×4 Super trucks reinforces Scania's strength in Agriculture in applications with 6×4 traction compositions. Of Scania's total sales, on average, 44% annually go to Agriculture.
"Therefore, we need to offer very efficient solutions for customers. The 560 Super arrived in 2023 to transform the market, with up to 28% fuel savings over the previous generation and superior energy efficiency, meaning its engine emits even fewer polluting gases. We are delivering on this brand promise, which is head and shoulders above our competitors", said Montagna.
"AMAGGI made a wise choice, as this product has the highest torque on the market, achieving a higher average speed when climbing a mountain, e.g., due to its powerful engine, which will provide much more profitability for the company", said the president and CEO of Scania Commercial Operations Brazil.
Montagna celebrated this sale of 350 units with one of Scania's biggest customers, and also thanked Casa Scania Rota Oeste, the dealership that serves AMAGGI and has been investing in new branches in the state of Mato Grosso for all the support needed to make its operation more profitable.
Biodiesel Factory 
The B100 AMAGGI uses in its fleet comes from the company's biodiesel factory. With more than 26 thousand m2 of built area, the unit began operation in 2023. The plant is located in Lucas do Rio Verde (MT), where the company already operates a grain-crushing industry and where the raw material comes from for biofuel manufacture. The factory is estimated to produce 368 thousand m3 of biodiesel per year.
Biodegradable and sustainable, biodiesel is a type of fuel produced from renewable sources – in AMAGGI's case, soybean oil. Its use is associated with reduced greenhouse gas emissions compared to fossil fuels, such as diesel and gasoline.
 About Amaggi
Founded in 1977, AMAGGI is the largest Brazilian grain and fiber company. Present at various stages of the agribusiness chain, the company operates in the agricultural production of grains, fibers and seeds, origination, processing and marketing of grains and inputs. In addition to river and road transport of grains, port operations, generation, and commercialization of renewable electrical energy.
Headquartered in Cuiabá (MT), AMAGGI is present in all regions of Brazil, with farms, warehouses, offices, factories, river and road fleets, port terminals and hydroelectric plants. There are 74 units located in 42 municipalities in nine states. Overseas, the company has units and offices in Argentina, China, the Netherlands, Norway, Paraguay, Switzerland and Singapore.
AMAGGI produces around 1.2 million tons of grains and fibers annually, including soybeans, corn, and cotton. The Company has a commercial relationship base of approximately six thousand rural producers and, in 2022, sold approximately 18.6 million tons of grains and fibers worldwide.
About Scania
Founded 131 years ago, in 1891, in Sweden and 65 years ago in Brazil, Scania is a global reference in sustainable transport solutions and one of the leading manufacturers of heavy trucks, buses and industrial, marine, and power generation engines. With a presence in over 100 countries, Scania aims to drive change towards a sustainable transport and logistics system, contributing to a better world for business, society, and the environment. The manufacturer has almost 57 thousand employees worldwide and production lines in Europe, Asia, and Latin America, which allow the exchange of components and complete vehicles. In 2022, 80,238 trucks, 4,994 buses and 13,400 engines were delivered globally. Scania's net revenue reached SEK 170.01 billion, with more than 20% related to services, and the net profit for the year, after-tax deduction, was SEK 7.85 billion. Scania is part of the TRATON Group.
For more information about Scania, visit the Press Room on the official website: https://www.scania.com/br/pt/home/about-scania/newsroom.html and also the digital magazine Jornada https://jornadascania.com.br/
Scania press office | Commercial Operations Brazil
Carlos Eduardo Biagini
(11) 4344-8512/ 99968-2603
Scania press office | Industrial Operations
Raquel Cardoso
(11) 99782-2404